a smattering of what's going on
my fantasy series
What started as a friendly NaNoWriMo challenge, has turned into an episodic series of fantasy novellas. They contain tarot magic, family drama, and angry women with powers. Find out more at www.arcananovels.com.
Three books down and only nineteen to go…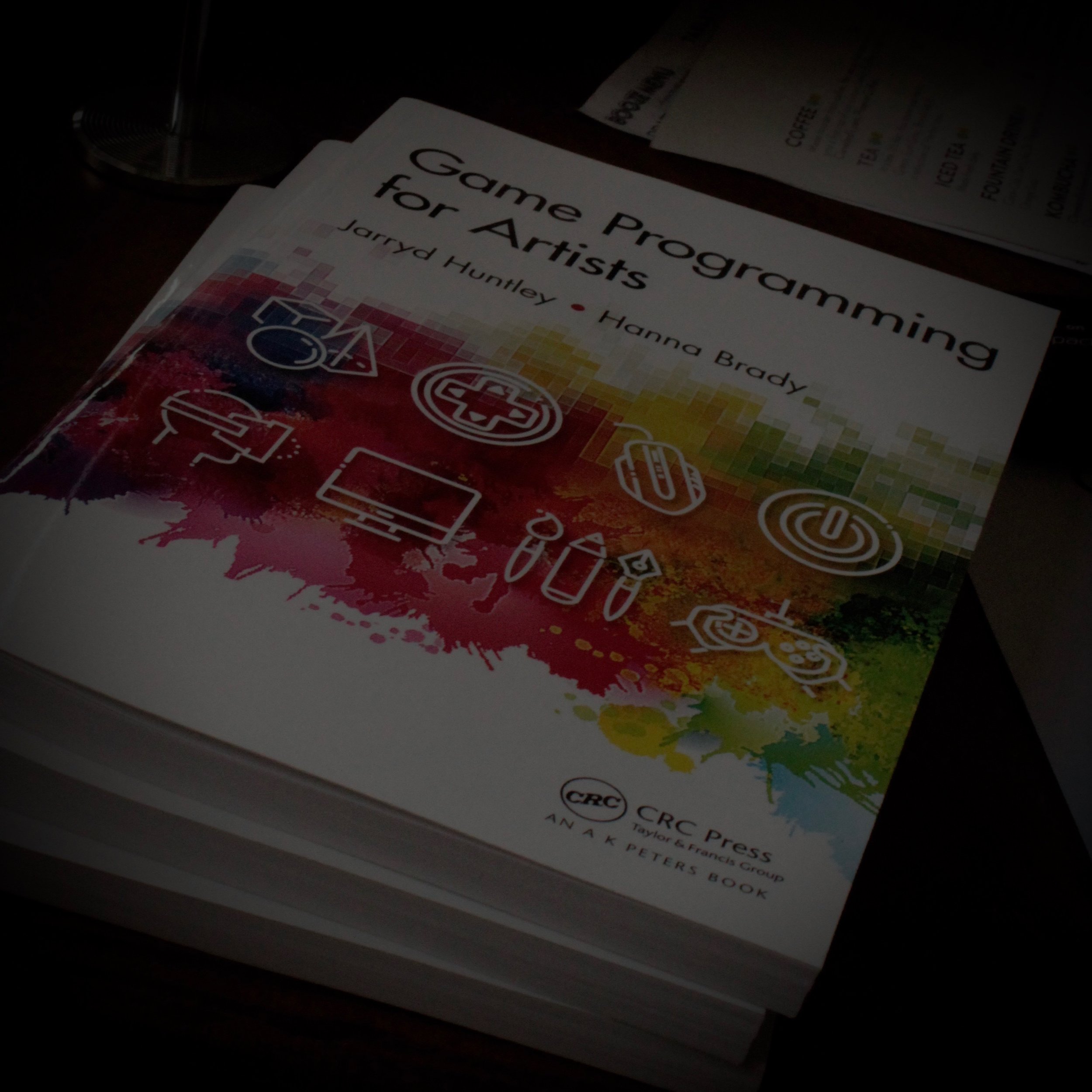 Game Programming for Artists
The book is out!
I co-wrote a book! Over a good bit of 2017 I worked with the excellent Jarryd Huntley to write Game Programming for Artists. It is an introduction to game programming geared towards artists and creative professionals with no coding experience. You can get your own copy here.
Queer Game Studies
I'm honored to be included in this project and it's available now! The collection is filled with wonderful people and perspectives, and I can't understate what the Queerness and Games Conference - where this project started - has meant to me. Edited by Bonnie Ruberg and Adrienne Shaw, you can pick it up, support them, queer academia and queer perspectives in games!
Running a Writers Group
I wrote a short guide to running a writer's group and being better peer editors. It's 10 guidelines that have helped me through critiquing and being critiqued. The Amiable Critique is available for free on gumroad.